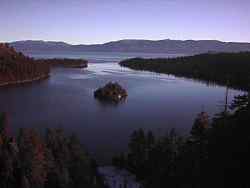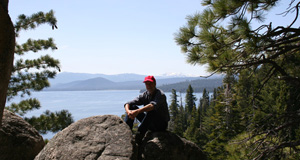 Todd Borg and his wife moved from the Midwest to Lake Tahoe in 1990, the result of one too many vacations to the "Big Lake in the Sky." They had taken annual ski trips to the West and enjoyed the mountains so much they decided they would someday live in a land of three dimensions.Lake Tahoe is so spectacular that words cannot pretend to communicate the beauty of the second highest big lake in the world.
While Todd had written for decades before moving to Tahoe, (he has four completed unpublished novels in a drawer along with many partially completed novels) the Tahoe landscape gave him the idea for a series of novels with a detective protagonist who lived in Tahoe. The result was Owen McKenna, an ex-cop with a tragic background who moved from The City (San Francisco) to the mountains to study art and earn a slightly more genteel living as a private detective.
Tahoe Deathfall was the first novel in the series and received great reviews. Kirkus Reviews called it "A thrilling, extended rescue/chase." Midwest Book Review called it, "A tremendous read from a great writer." The second book, Tahoe Blowup, received equal raves. With that response, Borg knew he'd found his future.
The subsequent books in the series have received many accolades and awards and have been praised in major newspapers and magazines from coast to coast.
Todd is married to the painter Kit Night. The painting below is Tea Time. You can visit Kit's work at KitNight.com and KNightFineArt.com
Tea Time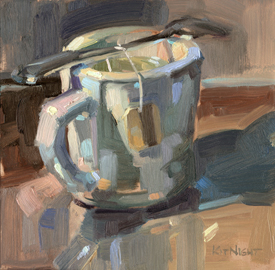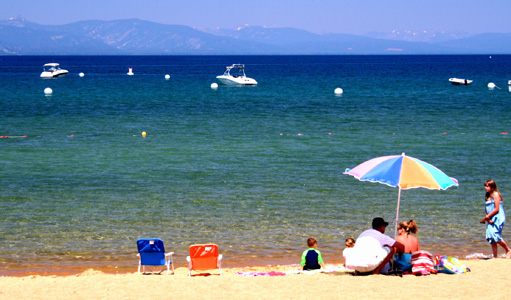 "Let me see, should we have lunch indoors today? Or should we carry our brown bag down to the beach? It's a hard decision because if we stay indoors we won't have to deal with that pesky high-altitude sun, and those cool breezes, and that sunscreen, and our shades, and that soft sand that gets everywhere. Worst of all is the deep blue water. Don't you just get tired of all that blue? Wouldn't we rather eat lunch on the drab couch and watch commercials on TV?"