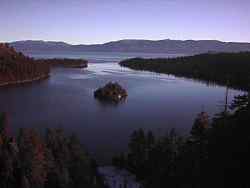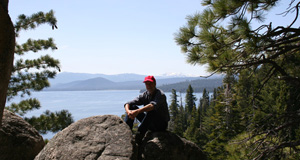 As a child in Minnesota, Todd Borg grew up with two fixations, reading mysteries and skiing the great, precipitous mountain ranges of the Upper Midwest. The first fixation led him to make up his own stories. The second led him and his wife to move to Tahoe in 1990, where they could ski on real mountains.
Borg now has 14 Tahoe mysteries featuring ex-San Francisco Homicide Inspector Owen McKenna who plies his detective trade in Tahoe. Borg's books have achieved multiple accolades, many rave reviews in newspapers and magazines coast-to-coast including a starred reviw in Library Journal. His books have won the Ben Franklin Award for Best Mystery of the Year and been chosen by Library Journal as one of the Top 5 Mysteries of the Year.
Todd is married to the painter Kit Night. The painting below is Aquarium. You can visit Kit's work at KitNight.com. Please visit her Art in the Morning page. It's a day brightener.
Aquarium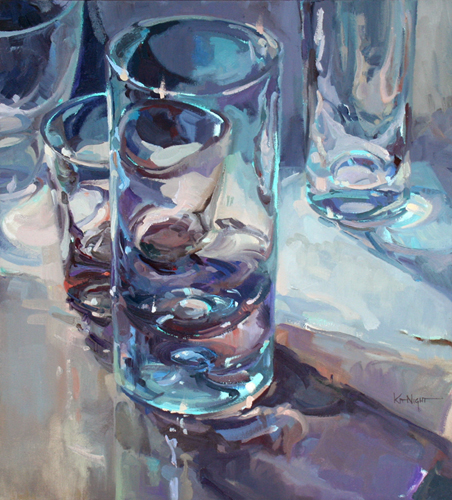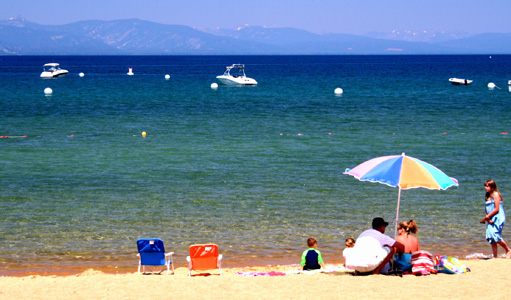 "Let me see, should we have lunch indoors today? Or should we carry our brown bag down to the beach? It's a hard decision because if we stay indoors we won't have to deal with that pesky high-altitude sun, and those cool breezes, and that sunscreen, and our shades, and that soft sand that gets everywhere. Worst of all is the deep blue water. Don't you just get tired of all that blue? Wouldn't we rather eat lunch on the drab couch and watch commercials on TV?"