The Newest Owen McKenna Mystery!
TAHOE TRAP
TAHOE TRAP is about a 10-year-old illegal, Mexican, immigrant boy whose foster mother is murdered, leaving him homeless, and, because he doesn't speak Spanish, without even a country he can call home.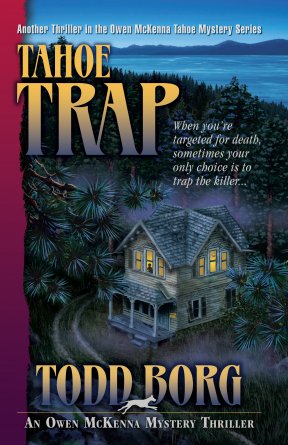 Check out what Book Bloggers are saying!
"An open-throttle ride from a murder on the mountain roads of Tahoe to the growing fields of Stockton and back again."
- Wendy Schultz, Placerville Mountain Democrat
"A constantly surprising series of events involving murder, kidnapping, two nasty hired killers from Vegas... and the final motivation of the killer comes as a major surprise. (I love when that happens.)"
"I love Todd Borg's books... There is the usual great twist ending (in Tahoe Trap) that I never would have guessed. If you like mysteries, you really need to read this series."
"Another wild ride through the Tahoe geography we all know and love with private investigator Owen McKenna and his dog Spot... Another must read for mystery lovers far and wide."
-Taylor Flynn, Tahoe Mountain News (turn to page 38)
"Super clever!... More twists in the plot toward the end of the book turn the mystery into an even more suspenseful thriller."
"The plots are high octane and the action is faster than a cheetah on speed, but those elements never, ever assume more importance than the characters."
"My personal pick for Los Angeles Times Festival Of Books BEST FIND: Todd Borg's Owen McKenna Mystery series."
- Laura Davis, LA Books Examiner, Examiner.com
"You will fall in love with the almost-silent, unemotional Paco and feel his pain for the life he has lived for the past ten years."
"Tahoe Trap offers a chilling thriller, a wholesome story, deeply researched topics, and a compilation of friendly and recurring characters who cannot help but unravel the mystery in just the knick of time."
- Caleb Cage, The Nevada Review
"The chase for the boy is frighteningly fast-paced. In desperation, McKenna sets a trap, with Paco as the bait. And it almost works. The impending catastrophe takes a sudden twist and the reader, as well as young Paco, has one more hair-raising episode before the story ends."
"A fascinating story with first class writing and, of course, my favorite character, Spot, a Great Dane that steals most of the scenes."
- Mary Ligno, Feathered Quill Book Reviews
"Once again Todd pulls together interesting and divergent story line strands and weaves an exciting murder mystery. During what's left of my down times these days, I read mystery/crime novels. And I watch for the newest chapters in the ongoing developments of characters like Jack Reacher, Joanna Brady, Dismas Hardy, Peter and Rina Decker, and Alex Cross to name a few. But these days I look forward most to the next installment of Owen McKenna. If you're a mystery reader, do yourself a favor. Dig into the Owen McKenna series."
1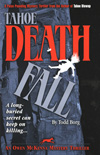 2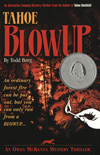 3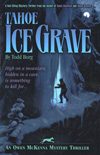 4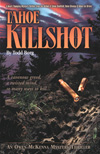 5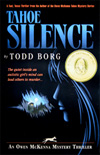 6
7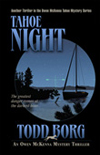 8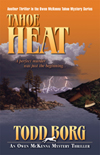 9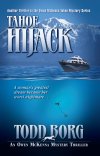 10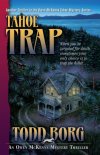 BORG'S AWARDS

Ben Franklin Award for Best Mystery of the Year (see below)
One of the Five Best Mysteries of the Year
- Library Journal
One of the Top Five Mysteries of the Year
- G. Wedgwood, Mystery News
Best Thriller of the Year
- Bay Area Independent Publishers Association
Best Mystery of the Year
- Bay Area Independent Publishers Association
Best New Fiction - Cincinnati Library
Starred (Rave) Reviews
- Library Journal, Midwest Book Review, Mystery News, Nevada Appeal, San Jose Mercury News and numerous other papers and magazines and websites
Amazon Mystery/Thriller Bestseller List
- Several of the Owen McKenna mysteries have made Amazon's bestseller list multiple times!

WONDERING WHERE TO
GET THE BOOKS IN TAHOE?

NORTH SHORE
Tahoe Biltmore Gift Shop, Crystal Bay
Geared For Games, Boatworks Mall, Tahoe City
MindPlay in Squaw Valley

SOUTH SHORE
Red Hut at Ski Run Blvd
Lakeside Inn Gift Shop
Artifacts in the Raley's Village Center
Lakeside Landing
Cabin Fever at Ski Run Marina
Lake Tahoe Museum
Enchanted Florist at the "Y"
Camp Rich General Store
Valhalla at the Office in the Twin Cabins

TRUCKEE
Bookshelf at Hooligan Rocks

RENO
Sundance Books at California Ave
The Red Hut Cafe at Lakeside Dr and W. Moana

CARSON CITY
The Red Hut Cafe on 395

CARSON VALLEY
Shelby's Books in Minden

PLACERVILLE
El Dorado Arts Council Artspace Gallery

GRASS VALLEY
The Bookseller

VIRGINIA CITY
Mark Twain Books

***BREAKING NEWS! ***

For you Francophiles...

The French translation rights for TAHOE HIJACK were purchased by a publisher in Paris! The French version of Tahoe Hijack is now out in hardcover. The French title?

TAHOE L'ENLEVEMENT

Une Enquete Du Detective McKenna