The Life of a Serious Writer....

An engaging workshop. Meeting other serious writers. Brainstorming about how stories work. Spending a long weekend focused on a dream...

On the sunny first weekend in February, 2011, a dozen people got together in Folsom, California for a 3-day writing workshop I gave called The Hook, The Twist, and the Cliffhanger. (Details below) We had a fantastic time, and everyone came away with new ideas and new excitement about their writing.

In October of 2011, 9 writers assembled in South Lake Tahoe for a similarly great experience.

In September of 2012, 11 writers met at the Sacramento Fine Arts Center. Judging by the response, it was a huge success. Raves by the workshop participants are to the right.

"The Hook, The Twist, and the Cliffhanger"

What Works, and What Doesn't, in Entertainment Fiction

CRAFTING EXCITEMENT

The Hook, the Twist, and the Cliffhanger workshop will delve into the intricacies of writing for the largest audience of readers: those who love fast-paced, entertaining, and moving stories. We'll share the secrets that successful authors use to create tense, exciting stories. And we'll go over the specific techniques for developing characters so real that readers will cheer for the good guys, hiss at the bad guys, and laugh and cry and worry their way through your story.

MASTERING THE ESSENTIALS

This 3-day workshop will focus on all of the components of entertaining fiction. In addition to character development and the rising plot curve, we'll cover critical aspects of writing effective prose such as scene construction and point-of-view. We'll also reveal how best-selling authors deal with the three parts of prose: action, dialogue, and (the dreaded!) exposition.

CRITIQUE

For those of you who desire it, I will lead a positive, engaging group critique of your 5-page writing sample. A proven technique for making great improvements in your writing, this is often considered the most valuable part of a writing workshop.

PUBLICATION

Lastly, we'll discuss how to find an audience for your work, including how to write query letters, the best way to approach agents, as well as how to determine the best publishing models and acquire the marketing skills that are essential for every author. We'll discuss the fast-changing world of publishing and go over all the pros and cons of working with major New York houses, smaller mid-sized houses, self-publishing online, or even starting your own independent press. Further, we'll break down and simplify the confusing steps necessary to make your books available as eBooks. We'll also explain how to protect your eBook rights when you deal with a publisher.

MARKETING

Even before your novel is published, the work of marketing begins. We'll detail the specific steps you need to take to get reviews in print publications as well as online, land media interviews, and line up signings at bookstores and elsewhere. We'll also go over the dozen absolutely critical things to avoid, mistakes that trap countless writers and leave their books stranded, un-reviewed, unnoticed, and ignored by everybody but their mothers.

WHO SHOULD ATTEND

This workshop is open to anyone who is seriously interested in writing fiction. If you have written fiction, you will discover many new ways to improve it and craft it until it is taut and effective. If you haven't written fiction, this workshop will give you a road map for how to begin your trip into the world of telling stories that grip readers from the first sentence to the last.

WHERE WE WILL MEET

Our meeting place is once again at the Sacramento Fine Arts Center at 5330B Gibbons Drive, Carmichael, CA (Just a few miles east of downtown Sacramento). The Sac Fine Arts Center is a hotbed of artistic pursuits with classes and workshops and gallery spaces all in a spacious school building. It is centrally located, easy to get to from nearly all of the Sacramento region, and there are many hotels and restaurants within an easy drive.

WHAT TO BRING

The beauty of writing is that it requires very little equipment. All we really need is a pad of paper. (Of course, your laptop will work as well.)

WORKSHOP HOURS

Workshop hours are 10 - 5 Saturday, Sunday, and Monday. We'll take an hour break for lunch each day.

HOW TO SIGN UP

The cost for "The Hook, the Twist, and the Cliffhanger" workshop is $275.

To reserve your spot, please mail a deposit of $100 to:

Thriller Press
P.O. Box 551110
South Lake Tahoe, CA 96155

Please don't delay because the last workshop filled up, and we had to turn people away.

LODGING

As you know, there are nearly unlimited lodgings in the Sacramento area. Poke around online and you will find many places near Carmichael.

QUESTIONS?

To inquire about any aspect of the workshop, please email me: todd@toddborg.com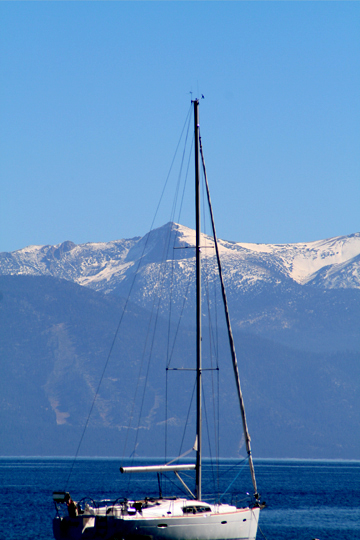 "Todd's writers' workshop was beyond my wildest expectations. It was validating to have peer writers critique my work in a positive and meaningful way. I learned so much about the process of editing, publishing, marketing and of course writing. I recommend Todd's workshops for any fledgling writers."

- Linda Arms

"We both had a wonderful time. It was all we could talk about today, and we are both ready to start writing. Because "writers write" so we will see if we are writers or not!!" (A week later, she added,) "Having a ball writing. I have about 25 pages so far."

- Jody Fleury

"Your workshop was really, really beneficial. Your lectures were informative and the critiques on my novel were very helpful. A lot of my questions were answered. I went home, tore it apart, and reorganized it. There, that's better.

- Kevin Draper

"Truly, it was a great experience."

- Sandy Lawrence

"I am a business writer and I have always thought about writing for fun, but I struggled with organizing the content. By the end of the first day of the workshop, I was well on my way to putting it all together using the tools of the "The Hook, the Twist, and the Cliffhanger." Todd's guided writing exercises helped me to explore the many, many stories there are to tell and writing is FUN again!"

- Jolee Lamatrice

"I really enjoyed the workshop. It answered a lot of questions for me and helped me refocus what I want to do and how I can get there. I went to the workshop primarily for the marketing and publishing information, but I found terrifically helpful information about first sentences, back copy and plot. The writing samples were fun because people in the workshop were at so many different places in their writing and I got to read some genres I don't ordinarily read. The feedback on my sample was very helpful— particularly because everyone was very mindful of offering constructive, useful feedback in a positive manner. I would recommend Todd's "The Hook, the Twist and the Cliffhanger" workshop to any writer, regardless of whether they are a published author or still just thinking about writing—the information and the feedback from a variety of people is worth it."

- Wendy Schultz

"As an author attending your writer's workshop, I was impressed with your knowledge and the many helpful suggestions and tips you imparted that I can apply to enhance my writing skills. You taught me to write a compelling first sentence (a real hook) and a concise back cover. The information on publishing was priceless.

"I liked the format of lecturer/information plus Q&A followed by an afternoon of critiquing. I hope that you will continue to offer these exciting workshops for writers. I thoroughly enjoyed all the other writers attending and their feedback on my novel. What a great forum for feedback."

- Thank you, Arlene Jordan-Levy

"If your dream is to write a book or if your goal is to have your book published, reviewed, and sold, you need to take Todd Borg's writing workshop. It's as simple as that."

- Charles Asher, Author, One Crowded Summer.

"Of all the writer's conferences and workshops I have attended, I can honestly say that Todd Borg's 3-day workshop is at the very top. His blend of knowledgeable and practical advice, combined with his insightful critique, make the workshop a valuable experience. Todd is a great facilitator and he puts all of the participants instantly at ease with his welcoming manner and sense of humor. Any writer wanting to become published will benefit greatly from this class. I highly recommend it."

- Dean Hamilton

"What a valuable experience--worth every penny and more! Todd's instructional and informative workshop is helpful from story line inception to marketing. He brought a diverse group of writers into a cohesive environment for three days and released us as inspired, enthusiastic authors. I would recommend a Todd Borg workshop to writers of any level."

-Melanie Bedwell

"I found Todd Borg's workshop on writing and publishing commercial fiction to be engaging, informative, and above all, fun. As a beginning writer, I have been intimidated by creative writing classes, but this workshop has inspired me with new ideas to take my writing further."

- Lance Mateas

"The Hook, the Twist, and the Cliffhanger" workshop was the perfect opportunity for me to learn what it really takes to write a book. You provided a wealth of information to everyone. The writing exercises and group critique sessions were invaluable. I had so much fun the entire three days. I would recommend your workshops to anyone who has ever dreamed of becoming an author and writing their own book. Thanks again!"

- Laurie Farmer

"What a wonderful experience we were all fortunate to be a part of. I left the workshop feeling much more confident about my future as a writer. The information on improving our writing skills will make a huge difference in the finished product, and the business side seems a bit less daunting now. The dynamic group of people in the room made for stimulating discussion, and the quality of work was inspiring. I am so thrilled to have met all of you. Thanks to Barbara (Folsom Arts Association) for all the hard work, and to Todd for providing such a valuable workshop. Hope to see you all again, and read your work in the future. Keep writing! And keep in touch!"

- Shari Chulak

"Thanks for a great workshop. I really got a lot out of it. I also really appreciated your critique and encouragement of my work."

- Sue King

"I found the workshop informative and encouraging. I have a better idea of what I need to do to become a successful author. Perhaps part of being an English Teacher and all of those years analyzing literature is that I am now my worst critic. I will definitely be writing more."

- Jenny Dalton

"Mr.Borg's fiction writer's workshop helped me focus my writing and gave me creative tools that I can use to hone my craft. His presentation and writing exercises were informative, engaging, and fun. Todd's insight into the business of writing is essential for anyone who is serious about being published and, more to the point, being read. I cannot recommend it enough."

-Adam Flowers

"My son Lance and I had a great learning experience in your three-day Writing Workshop. My son's confidence in his potential writing abilities was lifted beyond measure with your input and the responsiveness of the other members of the class. The self-confidence he gained from your Writing Workshop has been reflected in the excellent grades he has received in his college courses. As a father, I want to thank you for your intuitive and incisive comments and compliments you gave to my son."

- Stephen Hackney

"Todd, thanks for the great workshop recently at Tahoe. I was not sure what to expect because I have not attended anything like this before. I was very pleased with the way you professionally conducted the three days and I learned very valuable information. It was wonderful to spend time with fellow writers!"

Sincerely, Lisa Verner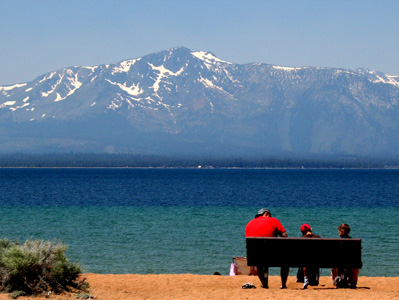 Here's what college students said about Todd's teaching at the Lake Tahoe Community College.
(Lake Tahoe Community College
Anonymous Class Evaluations of Borg's class in the Art Department - Collected by the Dean)
"Wow! What a wonderful class! Todd is so knowledgeable...Now I feel confident."
"Todd is a very friendly and effective instructor. He takes interest in all student work and offers suggestions when students are confused. Thank you to Todd."
"Todd is very helpful...He is very knowledgeable on the subject."
"Outstanding course. It was everything I wanted it to be!"
"This class was very instructive... He is a great teacher and knows what he is talking about."
Another writer's comment:
"Todd Borg's edit of my book helped me step back, and that's probably the most important thing an editor can do. He helped me find the confusing stuff that made sense to me, the gratuitous stuff I thought fit nicely and the slow start I thought was mysterious."
- Ben Garrido, author of The Cult Of Benedict Arnold
These are two of a writer's best tools...
What I can do for your writing:
I can look at your writing and immediately show you ways to improve it.
I can show you which of your ideas have the most potential.
I can boost your self-confidence.
I can identify what is working in your writing and what isn't working.
I can help find the lean essence of what you are trying to say. Together, we can trim off the fat.
I can spot the easy-to-make mistakes that cause editors and agents and reviewers reject your work.
I can explain the various avenues of publication, from the big New York houses to the wide range of Independent Publishing.
I can tell you all of the details of what is necessary to get your book written, published and marketed. And together we can discuss what are the reasonable, practical, down-to-earth approaches for finding the right audience for your book.
What I can't do:
I can't get you an agent or a book deal. But I can tell you what in your writing will turn on or turn off agents and editors. And I can help you move your writing skills and your writing project toward something that will have a much better chance of getting noticed by industry professionals.
I can't make your writing any better than the combined effects of your own skills and drive and ambition. But I can help you achieve your best potential.
I can't make you more creative than you naturally are. But I can show you ways to stimulate your natural creativity.
I can't guarantee that you will earn money from your writing. But I can give you an honest assessment of your work and point you toward the income opportunities that may be available to you through your writing.
What I won't do:
I won't give you false praise or tell you half-truths about your writing. Instead, I will give you honest encouragement.

Instructor resume
A Real Working Writer
I'm a full-time novelist with substantial "awards-and-reviews" credentials and 9 well-received novels that have garnered many rave reviews and made several bestseller lists.
Classroom Teaching Experience
I taught as an adjunct faculty at the Lake Tahoe Community College for 13 years in the art department. I provide a high-energy presentation that engages every student. My class evaluations reflect this total commitment. My last class evaluations are printed above.
Reviews and Other Credentials
My novels have been praised by Kirkus Reviews, Booklist, Midwest Book Review, Library Journal, Publishers Weekly, San Jose Mercury News, Kansas City Star, Dallas Morning News, Sacramento Bee, St. Paul Pioneer Press, Charlotte Observer, Tahoe Daily Tribune, Nevada Appeal, The Nevada Review, Tahoe Mountain News, The Union, Petaluma Post, Reno Gazette Journal, Mountain Democrat, Colfax Area Express, Billings Montana Gazette, Mystery News, Deadly Pleasures, Kate's Mystery Books, Poisoned Pen Books, Hidden Staircase Books, Annie's Bookstop, Bookshelf Stores, Stockton Library, Carson City Library, Addison Public Library, Cincinnati Library and many more.
My books are in hundreds of libraries around the world. They are available for sale in bookstores around the world. My books are perennial Tahoe-area bestsellers, have won several awards including the Ben Franklin Award for Best Mystery of the Year, made Amazon's Mystery/Thriller Bestseller list multiple times, been chosen for many Top 5 and Top 10 lists including Library Journal's Top-5-mysteries-of-the-year list (and received a starred review), been the featured books-of-the-month on the website of the country's number 1 mystery bookstore, Poisoned Pen, been twice chosen by Mystery News reviewer G Wedgwood as Top 5 Books of the Year.
Agents
I've absorbed much about the business from my New York agent. She just sold French translation rights to my last book, TAHOE HIJACK. The hardcover version is out, and the paperback version is due out in 2013.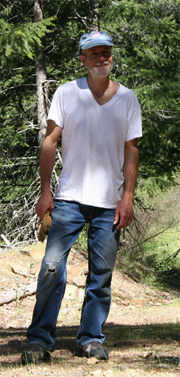 Escaping to the woods is one of the best methods for finding time to write and time to contemplate your writing project. Turn off the TV and go outside where you can walk in nature and be alone. It has worked for everyone from Thoreau to me!